Unsung heroes of real estate recognised at state awards
At the highly competitive Ray White NSW annual awards held 13th September 2018, our very own Office Manager, Emma Lazzaro, was recognised as one of the 6 finalists for the Administrator for the Year Award for her contribution to Ray White Caringbah.
Recognising the quality of support staff in the business, Emma said the accolade was a testament to the hard work of the past year, not only at an individual level but among the whole team.
Ray White director Dan White said the award illustrated the energy within the Group.
"It fills me with immense pride every year when our state awards are announced and our people are recognised – to see so many individuals performing so well within the group can be put down to hard work and dedication."
"Our support teams are the unsung heroes of our real estate businesses. Their commitment to the Ray White brand is what delivers such impressive results for our group overall," Mr White said.
Congratulations Emma, well deserved, and thank you for all your hard work.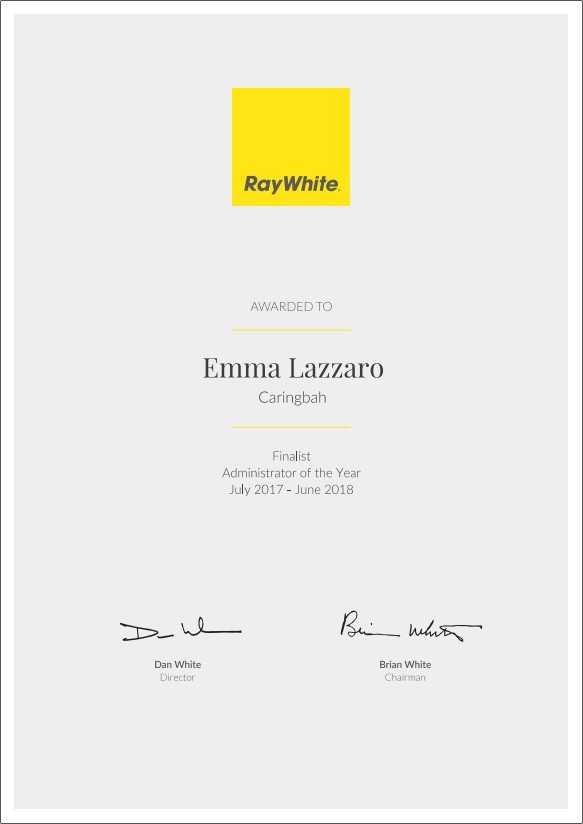 The Ray White Caringbah team at the NSW Annual Ray White Awards held 13th September 2018 at the ICC Sydney, Darling Harbour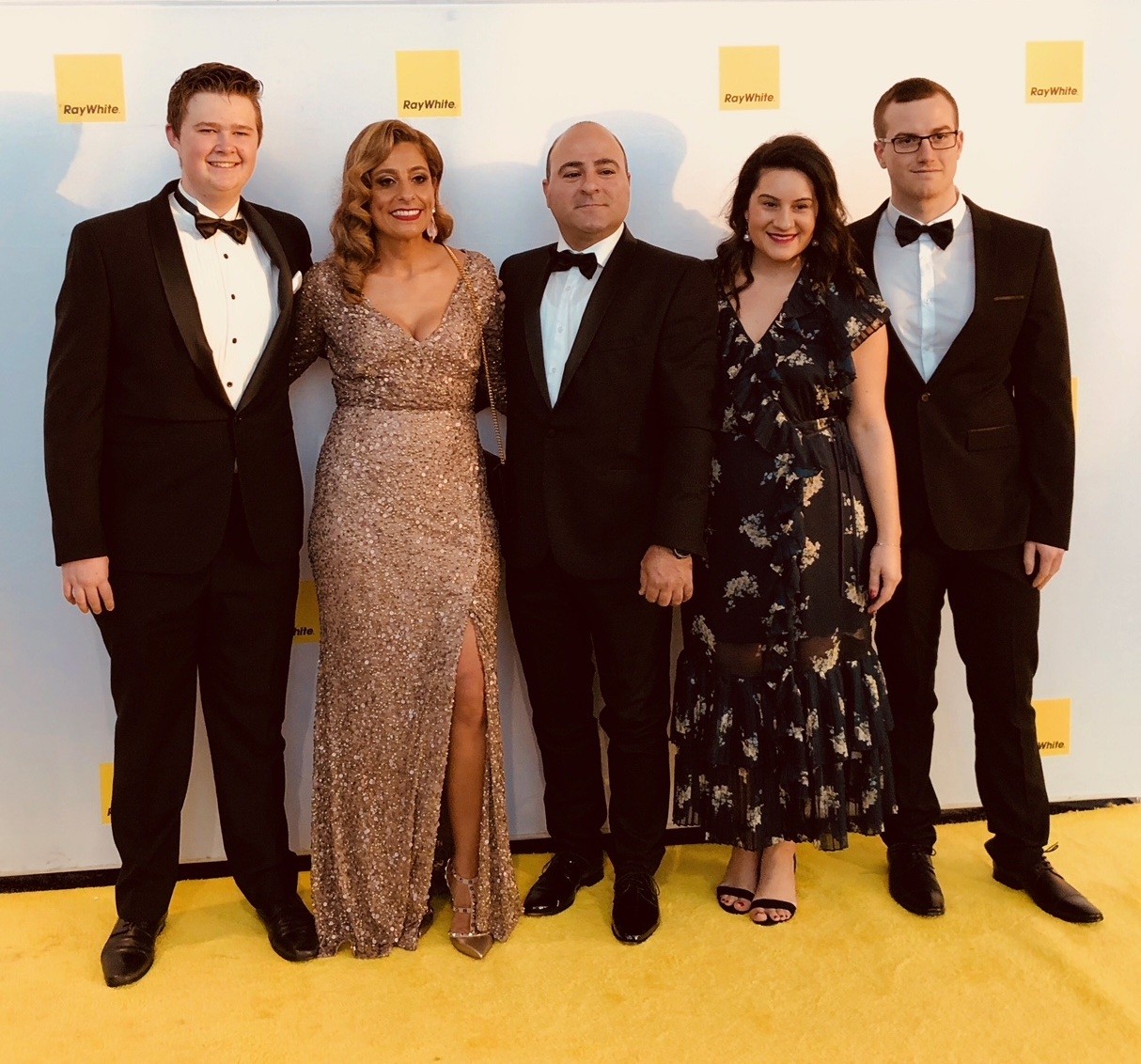 Nathan Little, Wendy Samrani, Joseph Alam, Emma Lazzaro + partner, Chris Daniele